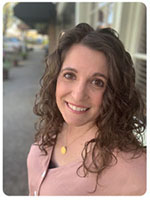 Hi, I'm Stefanie, a registered nurse and nutritional therapy practitioner dedicated to teaching moms how to flourish in their health.
As a new mom, I had crushing fatigue, depression, anxiety, difficulty sleeping and digestive issues. When I was struggling, what I wanted most was to feel well enough to enjoy being a mom.
That's why I'm here to teach women not just what they need to know for flourishing health but how to apply it —whether they are trying to conceive, pregnant, postpartum or already a mom.
I nurture the whole mom through:
– Nutritional Therapy Consulting
– Postpartum Coaching
– Articles that provide guidance, encouragement and practical tools